FAIR INTERN/SCHOLARSHIP APPLICATION
The Lodi Agricultural Fair is seeking an energetic and positive individual who would like to learn all aspects of running our local fair this summer. As the fair intern, you will be cross-trained by board members and learn the "behind the scenes" of running a fair. This is an educational opportunity and "hands-on" position, from learning about Marteck's Blue Ribbon Fair computer software and our premium book, working with exhibitors and fair volunteers, meeting with media and sign makers, setting up advertising, working with the grounds crew, pre-fair set up and post-fair taken down. Other activities may include assisting special projects. You will be required to complete a daily log of the jobs or activities you worked on, the hours and what you learned. You will be attending the Fair Board meetings and give a final review of your experience before your scholarship check will be awarded to you.
As this is a special scholarship opportunity, all applicants must be at least 18 years of age and in some form of secondary school, like college, tech school, etc. and be available on a flexible schedule from May 20th to August 1st of this fair year. You MUST be available the entire week of and after the Lodi Agricultural Fair and hold a valid driver's license. (Applicants who plan on exhibiting livestock at our fair this year will not be able to do both, this internship and exhibit, as you will be kept very busy during the fair.) Applicants interested should complete this application, sign it and email all pages to secretary@lodiagfair.com by April 15th of the current fair year. No late applications will be accepted. References and Fair Experience are a plus! Personal interviews will be set up after the closing of the applications. If you have any questions, please email them to us at the above address or contact a fair board member.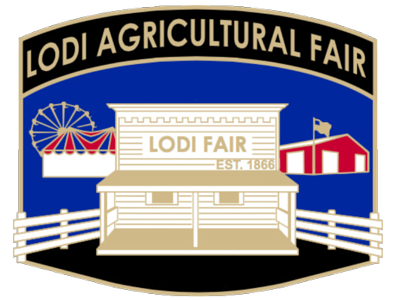 2022 FAIR DATE:
July 7-10
, 2022