The Lodi Agricultural Fair has…Quilts, Quilts, and More Quilts!
Come and watch over 100 quilts being judged on Friday morning in the Open Class building…Later these quilts will be on display and vote for your favorites in special categories. Prizes will be awarded!
On Saturday at 3:30 pm, come and sit a spell in the Free Stage Tent for an Old Fashion Quilt Turning presented by our Lodi Valley Quilters Guild. Just as the fabric is woven, so are our lives from the rich stories of our past. Quilts often tell those stories. Over 50 quilts are collected from members of the local community along with each quilts' history and is colorfully summarized in a heartwarming presentation. You may shed a tear or share a hearty laugh during this event as some quilts have wonderful stories behind them and are maybe over 100 years old! Quilts are a true work of art and this is a show you won't want to miss!
If you are interested in sharing your quilt, please contact Lodi Valley Quilters Guild at LodiValleyQuiltersGuild@gmail.com by June 1st.
This Special Event is brought to you by: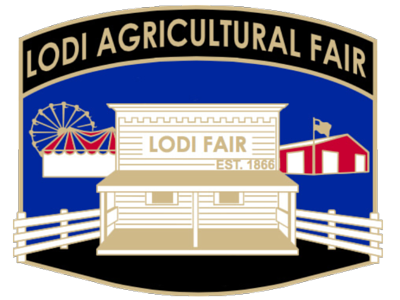 2023 FAIR DATE:
July 6-9
, 2023