2022 Livestock Exhibitors
Please read ALL the new important rules/updates!
***MANDATORY***
All Livestock Exhibitors (Beef, Dairy, Swine, Sheep, Poultry, and Rabbits) MUST attend (with a parent) the Livestock Exhibitors' Meeting on Thursday eve of Fair Week in the Indoor Show Arena at 6:30 pm sharp! (This is replacing the Friday morning meeting previously held.) Market animals will be weighed in after this meeting, market lambs first, then hogs, and finally beef.
***Lodi Agricultural Fair Livestock Show Days and Times have changed! Check the schedule!
***All Livestock Exhibitors MUST have a copy or a phone photo of his/her YQCA certification to be eligible to exhibit at the Lodi Fair and be ready to present it to a Superintendent upon request. (A Copy should have been included with your online entry, also.)
***All Livestock must have their own unique ear tag, leg band or tatoo…new rule, so read below for more info!
Premises IDs are REQUIRED for all livestock being exhibited at the fair.
If you are entering livestock in the Lodi Agricultural Fair (dairy, beef, swine, sheep, poultry, and/or horses), it is a Wisconsin state requirement that a Premise ID is on file with the Fair Office. Departments of rabbit, dog, and cat entries do not require a Premise ID number. If you have animals at more than one location, please provide Premise IDs for each location. Also, the link for Premise ID is or call (888-808-1910). You must have a current Premise ID to exhibit any animal at any fair in this state.
2022 YQCA Certification Requirements
2022 Lodi Ag Fair Code of Showring Ethics
2022 Rules and Check-In Procedures
2022 Livestock Meat Scale Agreement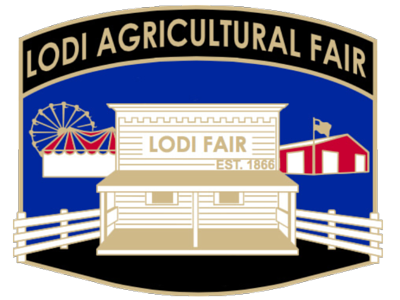 2023 FAIR DATE:
July 6-9
, 2023