Food At The Fair
Food is the original reason fairs came to life, whether it was production purposes or just plain enjoyment. The Lodi Fair offers plenty of wonderful fair food options, so plan to visit our food court often and support our local organizations while enjoying a tasty treat!
Fair Food Options:
Friday Night
Columbia County Pork Partners Pork Chop Dinner - $14
(Serving starts at 4:30 pm)
Dinner Includes: pork chop, potato salad, applesauce, dinner roll, cookie, and choice of milk.
(Pork chops will also be sold separately from the dinner upon request - $8)
Saturday Night
Lodi Rotary BBQ Chicken Dinner
(Starts serving at 4:00 pm in the dinner tent)
1/2 of a Chicken - $15
Includes: 1/2 chicken, potato salad, coleslaw, and a cookie with a choice of milk or water.
(no 1/4 chicken will be sold)
Fair Kitchen Menu:
(serving 11 am to 10 pm)
Hamburgers and Cheeseburgers

Hotdogs

BBQ Sandwiches

Nachos

Chips

Water/Soda/Milk
Ashton-Go-Getters 4-H Trailer Menu:
Sundae Cones (Drumsticks)
Cookie Sandwich
Ice Cream Bar
Fudge Stick
Twin Pop (Popsicle)
Ice Cream Sandwich
Silvermint Bars
Water
Pepsi, Diet Pepsi, Mt Dew, Diet Mt Dew
Lemonade, Gatorade, Sierra Mist (We all have the same water and soda for all the Food Vendors)
A&P Carnival Concession Food
Cotton candy, Hot Dogs, Carmel Apples, etc.
Lodi FFA Alumni
Grilled Cheese Sandwiches (choice of cheese)
Grilled Ham or Turkey Sandwiches
Scoops of Ice Cream
Milk
Lake WI Evangelical Free Church
Lodi United Methodist Church
Cheese Curds
Tater Tots
Chicken Strips
Pickles
Soda
Boy Scout Troop 355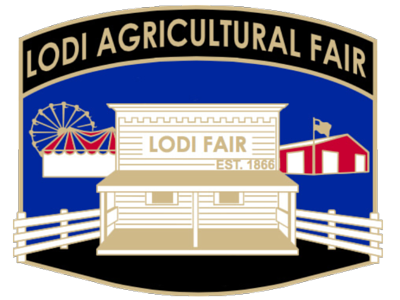 2023 FAIR DATE:
July 6-9
, 2023