Exhibitor Code of Conduct
All exhibitors and their immediate family members will show proper respect to all judges, fellow exhibitors, fair staff, fair volunteers and the fairgrounds during the entire fair.
Good Animal Care Practices
The Lodi Agricultural Fair encourages all exhibitors to use the following guidelines for their animals while they stay at our fair. This includes:
1. Keeping the animals as clean as possible, as there are dedicated wash areas specific for this reason.
2. Since the bedding is provided by the exhibitor, keep the animal's pen and proper bedding for each species as clean as
possible. Dirty bedding and manure will be disposed in the manure spreaders provided. This also includes completely
cleaning out the pens after the animals are removed at the end of the fair. All trash is to be disposed of in proper trash
containers throughout the fairgrounds.
3. All animals will be monitored and cared for by the exhibitor, so each animal is fed and watered to ensure the animal's
comfort during their stay at the fair.
4. The safety of the public and exhibitors should be considered when live animals are involved.
Any offenses reported to the Livestock Committee will be addressed. Offenses to this Code of Conduct may lead to forfeiture of any premiums and any potential Meat Sale opportunities. Plus, exhibitors will be directed to remove all his or her exhibits from the Lodi Agricultural Fair. The Livestock Committee's decisions will be final. The Lodi Agricultural Fair Board will make the decision if the exhibitor will be suspended one or more years of showing at the fair.
*When you are submitting your on-line entries to the Lodi Agricultural Fair, you are agreeing to the terms of this Exhibitor Code of Conduct.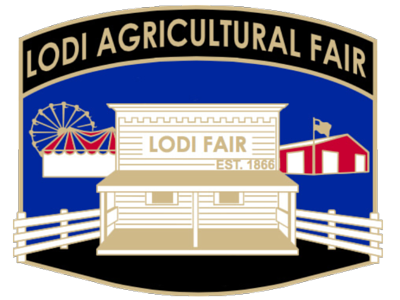 2023 FAIR DATE:
July 6-9
, 2023